Welcome to Seattle Homeopathy, the naturopathic medical
clinic of Dr. Jennifer White, licensed ND.
Dr. White specializes in treating all forms of chronic illness. Her focus is stimulating the vital energy that establishes and maintains health while unleashing the burdens placed on it. Dr. White practices a comprehensive and highly specialized form of medical care that is tailored to each individual's needs. 
---
Dr. White restores your body's proper functioning by:
Assessing your health from a "wholistic" perspective. This is an important feature in patient-centered health care, and it is unfortunately lost in most of modern medicine. It's highly important to not lose contact with the person being treated while looking at each of the parts.

Treating deficiencies and depletions and rebuilding your body's reserves. When the body uses up its building blocks to life, life cannot be maintained. Repleting the body is an essential step to fueling health.

Detoxifying your body from environmental chemicals

,

a major burden in your body's inability to heal.

Stimulating your body's ability to heal. Health cannot be restored until health is ignited.
---
Call Dr. White at (206) 721-5121
to discuss how we can get your health back on track.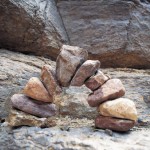 "Dr. White is a wonderful doctor bringing compassion, integrity and knowledge to her work. I can say with complete honesty that my work with her has been the catalyst in my journey of health and well-being. I am excited when I am able to refer family and friends to Dr. White, knowing their care is in such competent and caring hands." S.R.- Redmond, Washington