Reputable Supplement Brands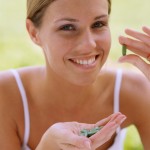 I'm attaching this commentary from Thorne Research, a highly reputable supplement company, regarding Dateline NBC's recent show exposing unethical lab practices in some nutritional supplement companies.  While Thorne products aren't typically sold over the counter, you can find them at Rainbow Natural Remedies on Capitol Hill in Seattle.  What this commentary makes clear is the importance of buying supplements from companies that are committed to quality.  While Thorne is a solid company, it is not the only one.  At least to date, some other reputable supplement companies are Integrative Therapeutics, Vital Nutrients, Ayush Herbs, Wise Woman Herbals, Seroyal, Pharmax, Genestra, Nordic Naturals, Carlsons, Douglas Laboratories, Klaire Labs, Boiron, Hylands, Heel, Herb Pharm, Protocol, Gaia Herbs, Standard Process, MediHerb, Innate Response, Pure Encapsulations, Metagenics, Priority One, Designs for Health… to name just a few.
"In an exposé on the Sunday, March 18, 2012, edition of Dateline NBC, Chris Hansen presented the results of an NBC investigation into the laboratory practices of some nutritional supplement companies. This investigation showed that an analytical laboratory that claimed to analyze dietary supplement ingredients and finished products for dietary supplement manufacturers might not have actually tested the supplements they were given by the undercover reporter. Instead it was suggested they were engaged in a practice known as "dry labbing," in which a request is made for analysis and the laboratory simply sends the supplement manufacturer a document that fraudulently lists the results of an analysis that was never conducted. The "results" are, in fact, made-up numbers that are within the range that the supplement company is expecting. This practice is illegal and very dangerous, and was exposed in an editorial in a 2004 issue of Alternative Medicine Review. We condemn the practice of dry labbing and any supplement company that would do business with one of these "labs" with knowledge of their illegal practices.
Accurate lab analysis is key to proper quality control. However, there is no way to have full quality control over a lab's results without full knowledge of an analytical lab's operation. This is why Thorne operates our own, state-of-the-art laboratory at our manufacturing facility in Dover, Idaho. Following current Good Manufacturing and Lab Practices that have been audited by the Food and Drug Administration, we test the ingredients that are designated to be included in our products, as well as all finished products before they are released for sale. We also utilize legitimate reference laboratories (including Chromadex, the highly reputable lab featured in the Dateline segment), reviewed and certified by Thorne to meet our standards for those instances when our laboratory does not have the analytical methods or expertise to test for a specific substance, as well as to verify the results of our laboratory. Thorne DOES NOT conduct the practice of dry labbing, nor do we employ labs known to do so.
Another emphasis of the Dateline NBC story was the practice of selling drugs, such as steroids or erectile dysfunction drugs, labeled as dietary supplements, or spiking a dietary supplement product with a drug. This is illegal and any company selling drugs that are masquerading as dietary supplements should be prosecuted to the fullest extent of the law. Thorne DOES NOT sell such products, nor spike our dietary supplements.
At Thorne Research, we are proud that our customers can trust the dietary supplement products they purchase from us will always contain what is listed on the label. This trust will never be taken lightly and will always be diligently earned."