Professional Athletes Practicing What They Eat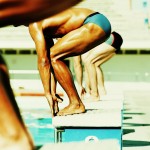 The November 7th edition of Sports Illustrated has hit it right on target.  They dedicate 7 full pages toward highlighting how nutrition enhances the performance of top athletes: "It can make a good athlete great, or a great athlete good," writes author Alexander Wolff. Sports Illustrated leads the reader from food-sensitivity analyses to celiac disease and gluten sensitivity to specific elements of a performance-enhancing diet.  They provide excellent poster-people–such as Steve Nash and Grant Hill of the Phoenix Suns NBA team; Garrett Weber-Gale, Olympic gold-medal swimmer; and Amy Yoder Begley, U.S. distance runner–that show how nutrition has helped them reach the cutting edge of performance.  Steve Nash, for example, began working with a naturopath, Suneil Jain, of Scottsdale, AZ, to add precision to his nutrition to decrease inflammation in his body. 
In addition the article reports that Stanford University has opened a performance and wellness dining hall where students can chose from dishes coded for "Sports Performance," "Brain Performance," and "Anti-inflammatory and Enhanced Immunity."  Many suggestions in the article are common knowledge in health-conscious communities, such as eating organic produce and meat, increasing your omega-3′s by eating free-range, grass-fed, cage-free meat and protein, moderating your meat intake, eating a wide variety of fruits and vegetables, reducing or eliminating your intake of sugar, chosing alternatives to alcohol, and limiting (or eliminating for some) products with gluten in it. 
But the article also strikes a crucial point: Athletes (as well as anyone) must adapt to those tastes: "You can't go from junk food right to tofu and salads."  Instead tastes must gradually shift: "Instead of fried chicken and sweet potato pie, you roast the chicken and serve it with baked yams." 
This last point about choices and tastes speaks to my particular interests in sports psychology, the process of decision-making, and habit reformation.  If you're interested in changing how you eat to perform better, I can help you with the basics of nutrition while strengthening your mental edge.