Famous Quotes about Homeopathy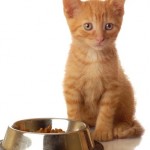 Food for Thought:
One of homeopathy's most outspoken advocates, Dana Ullman, includes many of these quotes in his book, The Homeopathic Revolution: Why Famous People and Cultural Heroes Choose Homeopathy.  He spends many hours researching literary works and writing.
Cindy Crawford told Oprah viewers that she uses homeopathy to treat bee stings, mosquito bites and bruises. "I also turn to homeopathic remedies for the treatment of indigestion, travel sickness, insomnia and hay fever just to name a few. Homeopathy offers a safe, natural alternative that causes no side effects or drug interactions." Cindy Crawford
Paul McCartney 
I can't manage without homeopathy. In fact, I never go anywhere without homeopathic remedies. I often make use of them.
Dizzy Gillespie 
There have been two great revelations in my life. The first was bebop, the second was homeopathy.
Mahatma Gandhi 
Homeopathy cures a greater percentage of cases than any other method of treatment. Homeopathy is the latest and refined method of treating patients economically and non-violently.
John D. Rockefeller 
John D. Rockefeller lived to the ripe old age of 98 and was known to have his homeopath often travel with him. He said that homeopathy is "a progressive and aggressive step in medicine."
Tina Turner 
As quoted from Vogue (May, 1985), 
Tina Turner looks about thirty-six, and her skin is flawless. She does not deprive herself. She sips wine at dinner, does not diet, does not take vitamins. If she's feeling particularly stressed, she consults a homeopathic doctor.
Hillary Rodham Clinton has been known to send homeopathic remedies to her colleagues.
"It is not as if our homeopathic brothers are asleep; far from it, they are awake – many of them at any rate – to the importance of the scientific study of disease."
Sir William Osler, The Father of Modern Medicine
Feodor Dostoevsky, as quoted from The Brothers Karamazov, Homeopathic doses are perhaps the strongest.
Mark Twain: The introduction of homeopathy forced the old school doctor to stir around and learn something of a rational nature about his business. You may honestly feel grateful that homeopathy survived the attempts of the allopaths to destroy it.  Harper's Bazaar, 1890
October 10th, 2011